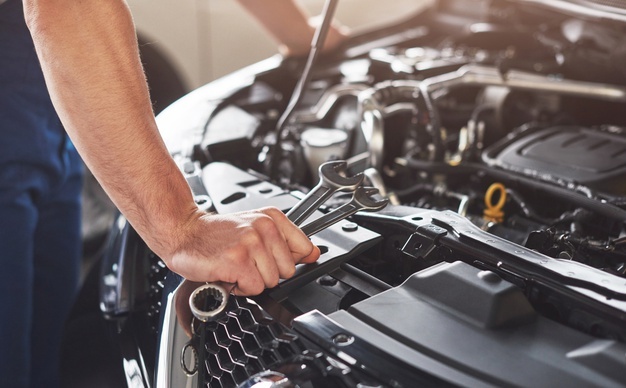 Before being put to pasture, almost all automobiles will require at least one substantial repair. You can have a hard time finding a regular car repair business if you don't already have one. Cost is important to consider when repairing a car. Because many people are making less money and spending more on everyday products and services, it is critical to get the best deal in car maintenance and care.
Some auto repair companies focus heavily on providing high-quality service at a reasonable price. Finding one of these repair shops is a worthwhile trip. Throughout the years, you'll find yourself returning to a reliable auto repair company staffed by qualified automobile experts and trustworthy personnel.
Other car businesses are keen to profit from inexperienced drivers. One of their favorite tricks is to sell you parts and services that you don't need. When your car is up on the hoist and the mechanic tells you it needs new brakes or an alternator, you have no choice but to agree. They essentially have you at their mercy. Don't be fooled. Some unscrupulous auto repair shops take advantage of such situations.
Dealerships are well-known for this since they can get away with it in a variety of situations. They get into the habit of thinking that big repairs don't truly cost the car owner because the manufacturer often covers the cost. After all, they're used to completing warranty work on newer automobiles.
Dealer shops can also take advantage of situations where significant replacement car parts are covered by the manufacturer's warranty. It is not uncommon for them to throw in a few more parts you might not have needed if they are servicing the car anyhow, and because the charge to you will be minimal because it is covered under warranty.
Of course, there's a propensity to overlook the time and effort involved in returning a car for service multiple times. While it is obvious that being without a vehicle is inconvenient, the main consideration should be the quality of the work. Some auto repair businesses will offer rapid service for your vehicle, but you may end up losing more time and money, in the long run, owing to untrained or reckless mechanics.
It's usually preferable to have your car mechanics figure out what's causing the problem rather than merely patching it up and sending you on your way. Patch jobs rarely work. You'll be back in the shop with the same problem, or something even worse before you know it.